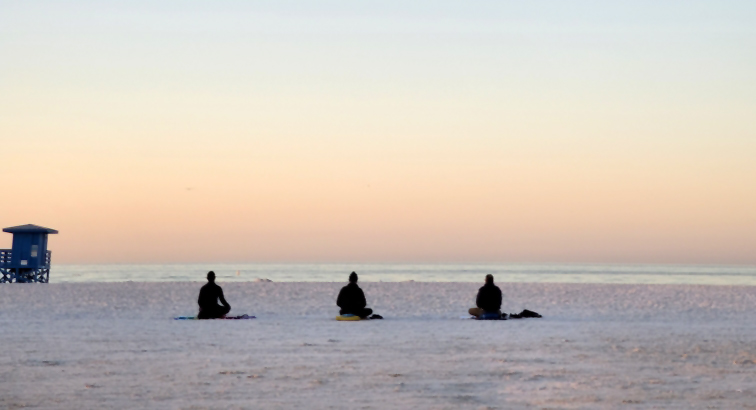 OZS Meditation on Siesta Key Beach
Every Saturday Morning from 6:15 AM to 6:45 AM (weather permitting)
Join Ordinary Zen Sangha for Sunrise Zen Meditation Practice on Siesta Key Beach Saturday mornings (weather permitting). We may also go to the village for a cup of coffee or tea and conversation after our practice.
Meditating in nature is ideal and we will have the beach mostly to ourselves this early in the morning. This is a wonderful opportunity to meditate together in a safe and beautiful environment. No experience is necessary and all are welcome.  Please bring your own cushion or mat and arrive early enough to be seated at 6:15 AM. Our meditation will last for 30 minutes and end by 6:45 AM.
Ordinary Zen enables us to directly experience the essential wisdom teachings of the Buddha through the timeless, ageless practice of what is called Zen, Chan, or Seon. The Ordinary Zen Sangha (OZS) is committed to bringing the benefits of this wisdom practice into our ordinary lives, just as they are, in this place and time.
Directions: We will meet Northeast of the last lifeguard (blue) tower, the furthest north of the pavilion. Park in the North lot.
Donations are gratefully accepted.